ATTENTION GUILD MEMBERS!!!

Post Your News, For Sale Items, Announcements here.

Click on the envelope to email me your articles & photos.

This page was last updated on: October 30, 2019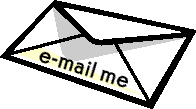 Antelope Valley Quilt Association

Community Support Needed

Valley Oasis is a community based organization dedicated to eliminating social and domestic violence and homelessness through community awareness, intervention, prevention, safe shelter and supportive services.  

SHELTER WISH LIST (ON-GOING)

Alarm Clocks; New and Gently Used pre-washed Towels; Twin Sheets; Blankets; Coffee Makers; Curtains; Flatware/Silverware; Large Garbage Cans; Cookware; Children and Adult Medications; First Aid Materials; Wall Clocks; Nail Clippers; Hair Brushes; Dental Floss; Pillows; Clothes for all ages, both male and female (0-60 years of age); Shoes; Other Pictures/wall hangings for cottages.

How to Donate:  Bring your donations to the monthly guild meetings.  Kathy Greene will take all donations to the shelter monthly.  Volunteers are needed.  Please contact Kathy Greene for further information.

**If we've missed your birthday,please let the Membership Chair know & have a great birthday!

. 

Corinne Gurney won the fat quarter drawing in October.  

For the next meeting bring GREEN quilt shop quality fat quarters.

Limit is 5 per person.

November Birthdays

Lynn Aguirre

Bobbie Lauder

Carla Wolf

Dixie Noel

Sharon Wilner

Susan Schwebel

Debbie Wadsworth

Nani Johnson

Double click here to add text.

Double click here to add text.