ATTENTION GUILD MEMBERS!!!

Post Your News, For Sale Items, Announcements here.

Click on the envelope to email me your articles & photos.

This page was last updated on: April 16, 2017
Click above for the newsletter. Use the "Back" button on your browser to return to the website.

PLEASE SUBMIT ARTICLES FOR THE 

APRIL NEWSLETTER 

BY SUNDAY, MARCH 26, 2017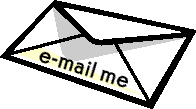 Antelope Valley Quilt Association

**If we've missed your birthday, let Sue Jacobsen or Pat Crook, Membership Co-Chairs, know & have a great birthday!

Community Support Needed

Valley Oasis is a community based organization dedicated to eliminating social and domestic violence and homelessness through community awareness, intervention, prevention, safe shelter and supportive services.  

Lorraine Hines, BS, Chief of Residential Services

SHELTER WISH LIST (ON-GOING)

Alarm Clocks; New and Gently Used pre-washed Towels; Twin Sheets; Blankets; Coffee Makers; Curtains; Flatware/Silverware; Large Garbage Cans; Cookware; Children and Adult Medications; First Aid Materials; Wall Clocks; Nail Clippers; Hair Brushes; Dental Floss; Pillows; Clothes for all ages, both male and female (0-60 years of age); Shoes; Other Pictures/wall hangings for cottages.

How to Donate:  Bring your donations to the monthly guild meetings.  Mary Brewer will take all donations to the shelter monthly.  Volunteers are needed.  Please contact Mary Brewer for further information.

Maria Bridgeo Thompson

Sylvia Darroch

Roxanna Flint

Peggy Cruz

Sandra Smith

Marion O'Donnel

Brenda Simoni

Carolyn Lundie

Kay Hague

Anne Tyszka