ATTENTION GUILD MEMBERS!!!

Post Your News, For Sale Items, Announcements here.

Click on the envelope to email me your articles & photos.

This page was last updated on: September 30, 2019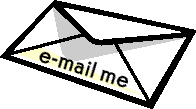 Antelope Valley Quilt Association

Community Support Needed

Valley Oasis is a community based organization dedicated to eliminating social and domestic violence and homelessness through community awareness, intervention, prevention, safe shelter and supportive services.  

SHELTER WISH LIST (ON-GOING)

Alarm Clocks; New and Gently Used pre-washed Towels; Twin Sheets; Blankets; Coffee Makers; Curtains; Flatware/Silverware; Large Garbage Cans; Cookware; Children and Adult Medications; First Aid Materials; Wall Clocks; Nail Clippers; Hair Brushes; Dental Floss; Pillows; Clothes for all ages, both male and female (0-60 years of age); Shoes; Other Pictures/wall hangings for cottages.

How to Donate:  Bring your donations to the monthly guild meetings.  Kathy Greene will take all donations to the shelter monthly.  Volunteers are needed.  Please contact Kathy Greene for further information.

**If we've missed your birthday,please let the Membership Chair know & have a great birthday!

. 

Patty Frozina won the fat quarter drawing in September. For the next meeting, please bring Fall-colored quilt shop quality fat quarters.

Limit is 5 per person.

October Birthdays

Sue Jacobsen

Bea Wheeler

Bobbi Schou

Renee Artim

Suzanne Compton

Ku'ulei Arredondo

Coral Brown

Leni Whisenand

Evelyn Tiede

Deana Mullins

Linda Baker